We have been providing industrial cleaning for manufacturing and production facilities in the Twin Cities for 10 years. We'll develop a cleaning maintenance plan for your operation, large or small. Our team members are availa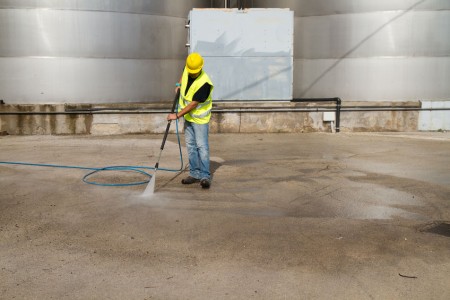 ble 24/7, for regularly scheduled visits, special events, before important customer visits, and quality inspections.
We have large floor scrubbers and equipment to handle industrial floor cleaning and maintenance. Our technicians are skilled at special cleaning solutions for various dirt and grime removal.
We offer janitorial services to clean and sanitize restrooms and eliminate germs. This includes plant offices, lunch rooms, quality control offices and maintenance areas.
To keep your workplace clean and safe on a consistent basis you can count on Get it Done Cleaning.
We take privacy, safety, and security very seriously and have procedures and controls in place to protect your property, personnel, and our employees. We are one of the premier privately owned industrial cleaning companies in Minneapolis/St Paul MN Area.